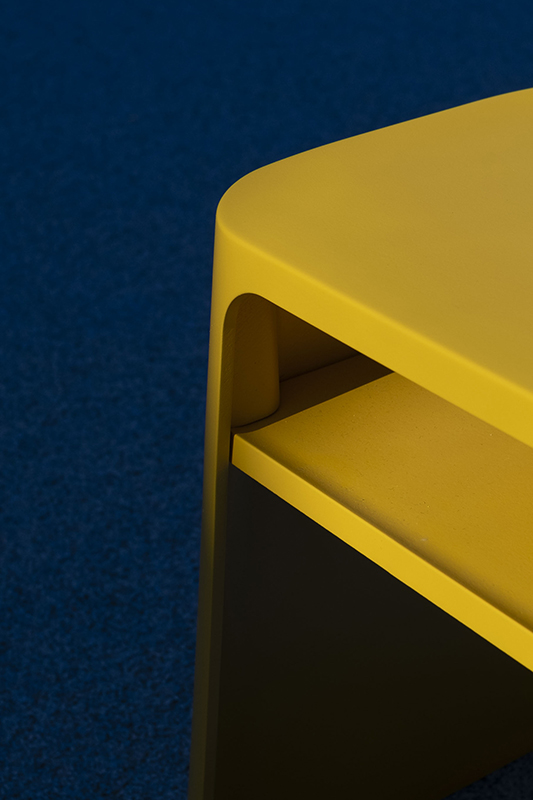 Steady Chair
2020 / L:15.5" x W:15" x H:25"
A project in collaboration between ECAL and Flokk.
Intention: Injection Molded Polypropylene
Prototype: Painted Nylon



Steady is a durable lightweight and stackable chair with integrated storage. to adapt to a more dynamic school enironment, steady is easily movable for group or individual activities, yet it maintains the comfort of a more classic school chair. depicted here is scaled for the ages of 8-10

Thematically, steady is about balance. Both light weight and durable. Made of two nesting parts. Suited for the age range of 8-10 still between the cheerfulness of childhood and the desire to grow up. To satisfy these diverging feelings the hope is that the chair with its stool like character is playful and inviting yet the backrest and storage points towards an attitude that is more focused and disciplined. in the result telling of an story that is encouraging of an optimistic and holistic learning environment.