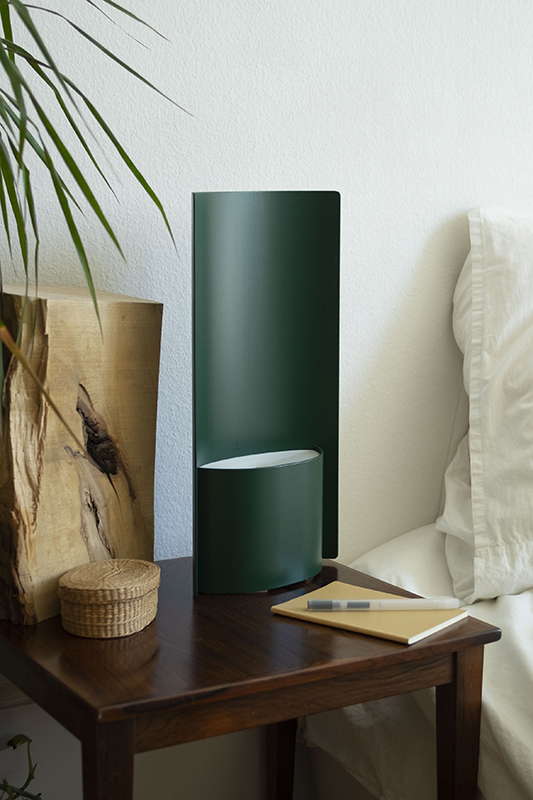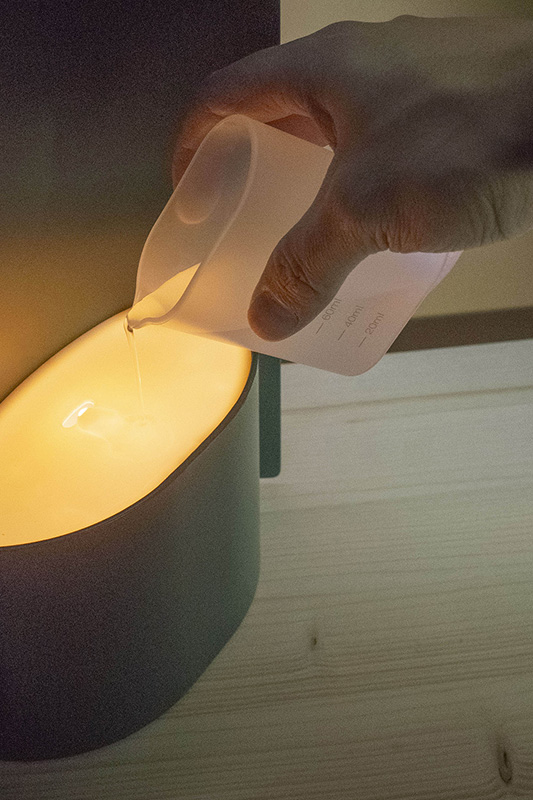 Concave Diffuser
2019
Intention: Rolled aluminium anodized
or powder coated, Injection polypropylene
Prototype: Printed nylon, Formed styrene


Concave is an aroma diffuser attempting to focus on the ritual quality of using such an object. The rolled metal form takes on a shape that cradles the smoke which billows out of the diffuser. Along with the framing of the vapor that emerges, emphasis was placed on the funnel cover that caps and contains the water chamber. With the inclusion of the lid with a funnel capacity it eliminates the finicky task of always removing the cover to refill the water reservoir, common to most diffusers.