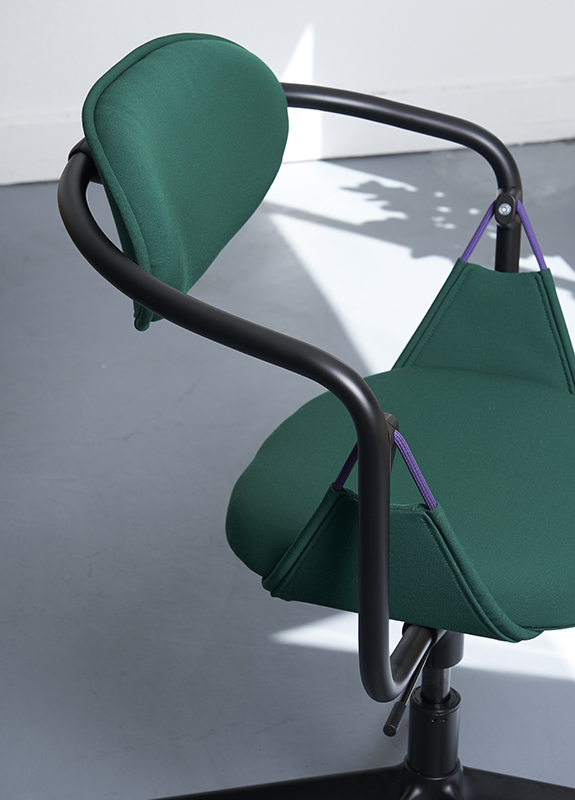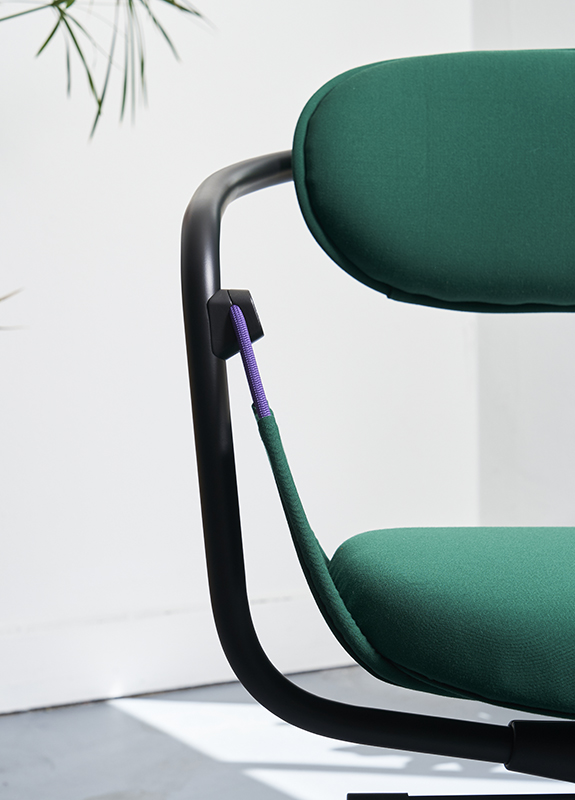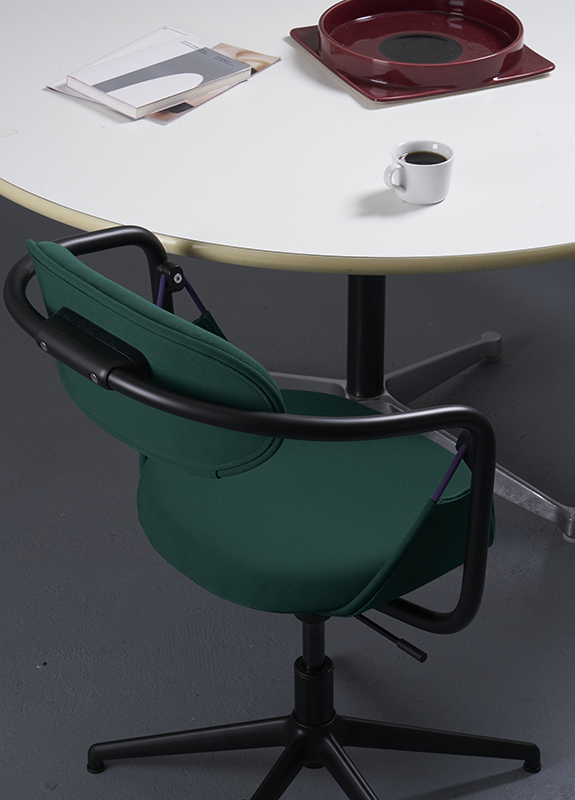 Belay Active Office Chair
2021, ECAL Diploma project
Intention: Aluminium frame and connection
Injection molded polypropylene, Donati base
Superleggera 5 star, Wool fabric
Nylon climbing rope





Belay is focused around the area of the active office chair. Thematically, the aim of the project emerged from the pandemic, as an opportunity to question the state of our office task chairs. Stuck in the same position, we can have the best ergonomic chair in the world but it would still require a self conscious effort to correct one's posture.

My hope was with the active element of the chair which is the swinging motion combined with a rotating base. This intervention actively engages the sitters muscles and in turn brings awareness to their sitting posture. The result of the hanging seat creates three distinctive sitting modes: A forward leaning mode which simulates sitting on the edge of a stool activating a more upright posture. A middle free range position that is the most engaging for the core and legs. Finally A rest position supported by the backrest. The Value intention was to inject a level of playfulness into the office space, one that neither neglects nor extorts work. Reflecting a more balanced approach to our workplace health.

The design was informed by a process of prototyping. Starting with simple hacks of existing furniture, such as a seat with a forward and back tilting mechanism that suggested an active and resting position. This direct relationship of active and rest shifted into a suspended iteration that provided a more open platform for movement. Peter Opsvik with his multiplicite experimentations in sitting postures, became a big reference point, with his own suspended experimentations of the "swing" series and also Konstantin Grcics Citizen that explored a subtle panning movement. This led me to the conclusion that a suspended chair with any anchor more than 2 points will result in something too stable. So instead of a 3rd or 4th point of stability, these anchors were replaced by using the reflex of the body. To use either the legs or the back as the point of stability.